Kitchen Cabinet Refinishing & Repainting
Our company understands that the kitchen is the heart of the home, and we specialize in creating beautiful and functional kitchen spaces that meet your unique needs and budget. So whether you're looking to update your current kitchen cabinets with a fresh coat of paint or a complete remodel with new cabinetry, we have the skills and experience to bring your vision to life. Our team of professional contractors is dedicated to delivering high-quality work and exceptional customer service, so you can trust that your project is in good hands. We offer a wide range of kitchen cabinet remodeling options, including custom designs, refacing, and new installations. We'll work with you every step to ensure that your new kitchen cabinets are exactly what you want and need. So why wait? Let us help you create the kitchen of your dreams.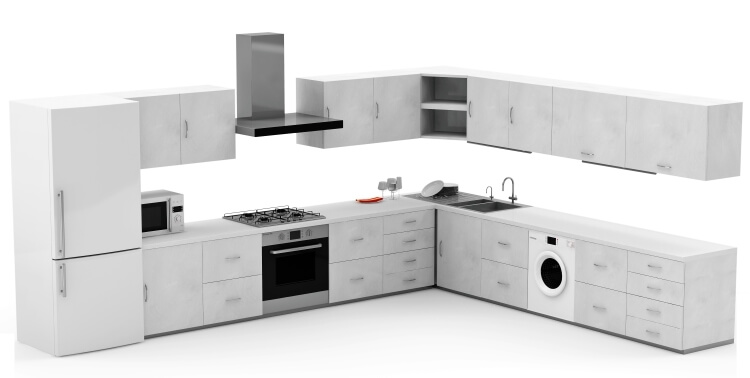 Kitchen Cabinet Refinishing
Kitchen Cabinet Repainting
Kitchen Cabinet Refinishing / Repainting
Our team of experienced kitchen remodeling professionals is dedicated to delivering top-quality workmanship and customer satisfaction.
4 Easy steps for refinishing / repainting your Kitchen
01
Choose Your New Look
Here's where you decide on the finishes for your new design. We review several expertly curated options and their related costs. You'll select your cabinetry, finishes, and materials for your new design.
02
Pricing and Agreement
We review the final plans with you, including the cost. We go through the final proposal. When you're satisfied, we'll sign a contract and get to work.



03
Scheduling
We schedule your installation based on an agreed-upon start date.





04
Discover Your New Repainted Kitchen Cabinets
We want you to be completely satisfied with your new design project. We'll take you on a final walk through, answer any remaining questions. We won't leave until you're satisfied.
Kitchen Cabinet Refinishing / Repainting
We take pride in our attention to detail and ability to turn your kitchen dreams into a reality.
Get your instant quote Now